Vestavia Animal Clinic
Located in Vestavia the veterinarians at Vestavia Animal Clinic are committed to your pet's health. Vestavia based Vestavia Animal Clinic excels in the science of Veterinary medicine and was founded in 1984. Since then Dr. Shane West, Dr. Frank McClure, Dr. Sara Edwards, Dr. Brad Murphy, and Dr. Mandy Rains and our support staff have excelled in compassionate veterinary care in the Vestavia area.

We are open for appointments and emergencies during our normal convenient business hours.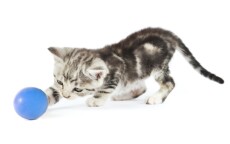 1471 Montogomery Hwy

Vestavia

,

AL

35216

Phone: (205) 823-7485
Fax: (205) 823-5956
Mon-Thurs: 7:00am - 8:00pm
Fri: 7:00am - 6:00pm
Sat: 7:00am - 4:00pm
Sun: 3:00pm - 6:00pm